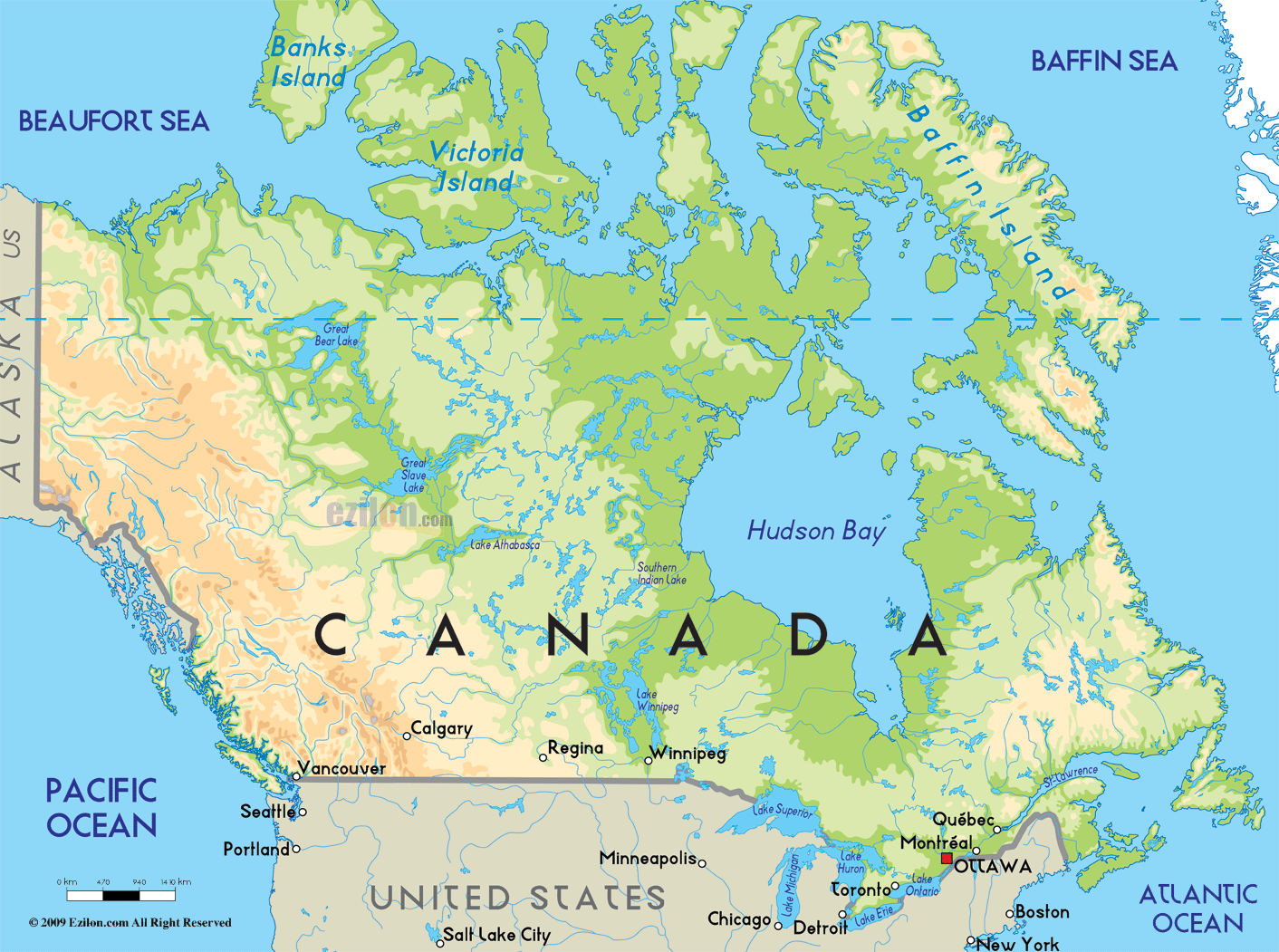 For their part, the Europeans have recognized that investor-state arbitration raises important constitutional and fiscal concerns. For example, who should pay the European Union or individual European countries if Europe is told to compensate a foreign investor because of a member states implementation of a European Commission directive that required tighter environmental regulations? How can governments avoid liability when the arbitrators have interpreted similar treaties in widely varying ways and are not subject to fulsome appeal? The European Commission, council, and parliament have engaged in extended negotiations about these issues. The commission has reportedly told European member states that it will not complete the investment negotiations with Canada until an agreement is reached within Europe about the division of legal and financial responsibility for investor-state arbitration. It is vexing that, while commentators have flagged the same issues in Canada since NAFTA, our governments have done virtually nothing to resolve them, at least publicly. Likewise, it remains a mystery why Canada, having fared far worse than the U.S. in investor-state arbitration under NAFTA, reportedly asked to include investor-state arbitration in the Europe trade deal. Under NAFTA, the federal government, without seeking provincial consent, accepted an investor-state arbitration process that became the first and practically the last such process ever agreed between developed countries with mature court systems. This was a historical departure from the usual practice of Western countries, at least when on the receiving end of capital flows from another country, to require foreign investors to accept the exclusive authority of their own legislatures and courts. Since NAFTA, the constitutional issues have been left to simmer, made possible partly because no investment treaty concluded by Canada since NAFTA applied to substantial inward investment in Canada. Also, the amounts paid by Canada to U.S.
'The numbers tell it all:' Canada ranked higher on sustainable energy than U.S. by World Energy Council
Robson said in an interview. One of the things the index does is it cuts through the political rhetoric The Canadian energy sector is often lambasted by non-governmental organizations for lax energy regulatory controls, but the ranking shows the country is ahead of other comparable jurisdictions. Canada edged out Norway (ranked 7th) and Australia (14th), which have comparable resource-based economies and regulatory regimes. The report examined 60 data sets to rank 129 countries with a key focus on three key criteria, which the WEC calls the worldas aenergy trilemmaa a finding solutions that support secure, affordable, and environmentally-sensitive energy. While Canada secures high marks for energy security and affordability, it is in the middle of the pack in environmental sustainability a but still ranks higher than the U.S. and Australia. aThe message for Canada is ayes it is doing very well on two legs, but it has got some work to do on the thirda,a said Joan MacNaughton, Executive Chairwoman of the WEC Trilemma report. Canada leads the pack of afossil-fuelleda economies, which include Australia, the U.S. and Saudi Arabia, that are looking to raise environmental standards without hurting the gains they have made in energy security and affordability. Related aAgainst a backdrop of growing national and international public concerns about the environmental impacts of the extraction of crude oil from the Canadian oil sands, Canadaas federal and Albertaas provincial governments enacted tougher regulations,a the report noted, lauding initiatives such as Canadaas Oil Sands Innovation Alliance. The somewhat-glowing report is at odds with criticism of Canadaas fossil fuel development policy from a range of stakeholders including some First Nations, environmental groups and the European Union.
Canada's Green Bond Market Edges Towards Maturity, Says Ottawa Think Tank
Markets close in 4 hrs 21 mins Canada Helps Launch Website for Women's Economic Empowerment Press Release: Foreign Affairs, Trade and Development Canada 1 hour 30 minutes ago Print Related Content OTTAWA, ONTARIO–(Marketwired – Sep 24, 2013) – Today the Honourable Lynne Yelich, Minister of State (Foreign Affairs and Consular), welcomed the launch of the global Knowledge Gateway for Women's Economic Empowerment, a new online platform that will support women's economic opportunities and leadership and further their contributions to local economies. With support from the Government of Canada, the United Nations Entity for Gender Equality and the Empowerment of Women (UN Women) developed www.empowerwomen.org, a knowledge gateway whereby women entrepreneurs and workers can connect, share best business and other practices, and access up-to-date information that is essential to women's equal economic participation and improved livelihoods. The launch took place at a special event during the United Nations General Assembly. "The global Knowledge Gateway will help women better prepare to participate in the economy as workers, entrepreneurs, and leaders so that they can take charge of their own economic futures," said Minister Yelich. "This initiative demonstrates how innovation can enhance women's economic empowerment." "It will give a push to women's economic empowerment because this is essential to poverty eradication. I am so proud of our new online partnership platform to advance the economic empowerment of women. I encourage everyone to join us at www.empowerwomen.org ," said Phumzile Mlambo-Ngcuka, Executive Director of UN Women. For more information on Canada's contribution to the Knowledge Gateway, please visit the website of the Department of Foreign Affairs, Trade and Development. Backgrounder On September 23, 2013, Minister of State Lynne Yelich announced Canada's support for efforts to enhance women's equal participation in the economy. The United Nations Entity for Gender Equality and the Empowerment of Women (UN Women) – The global Knowledge Gateway for Women's Economic Empowerment: $5 million Canada, along with UN Women, hosted a conference on Women's Economic Empowerment in 2011. It was during this conference that Canada made a commitment to collaborate with UN Women on the establishment of a global platform for women's economic empowerment. As part of that commitment, Canada is providing $5 million. The global Knowledge Gateway allows women entrepreneurs, policy makers and other users to: connect with women who are entrepreneurs and policy makers across the developing and developed worlds; share information, exchange lessons learned, and good practices; drive innovation; form partnerships and strengthen laws, policies, strategies, and programs; and access a virtual library of the latest publications and resources on women's economic empowerment. Contact: Margaux Stastny, Director of Communications Office of the Minister of International Development 819-953-6238
Canada Helps Launch Website for Women's Economic Empowerment
"Debt capital markets represent a key pool of assets that must be tapped in order to finance the transition to a low-carbon, resource-efficient and climate resilient economy," he adds. "Institutional investors are a natural market for higher rated green bonds, given their growing concern for managing the risks associated with long-term issues such as climate change and their existing heavy investment in low-risk bonds." Sean Kidney, CEO of the Climate Bonds Initiative, points out that 83% of the Canadian bond universe is investment grade, which mirrors the global universe where 89% of bonds are considered to be so. "Demand is strongest in the A and above investment grade, reflecting the requirements of the types of investors that are members of the USD21 trillion of institutional investors aligned with the new Global Investor Coalition on Climate Change." He adds, "While we are hoping for further renewal issuance, we think the next areas of growth in Canada will be hydro and government related issuers, where there are a lot of existing opportunities to create investment grade green bonds". Wood says while there is already a sizeable global market for green bonds – US$74 billion issued last year – it is dwarfed by the mainstream bond market. "The biggest immediate issues for the expansion of a green bond market are issuance scale, liquidity and monitoring. A larger number of bigger green bond issuances are needed, especially for renewable energy and other corporate green bonds. A liquid green bond market requires at least US$200 – US$300 billion, made up of bonds rated BBB or higher," he says. A major driver of interest in the Canadian green bonds sector over the next 12 months, adds Wood, will be the country's "infrastructure gap" and particularly climate-resilient infrastructure in the wake of the severe flooding in Calgary and Toronto this summer. Climate Bonds Initiative co-founder and CEO Sean Kidney will deliver a speech to The Economic Club of Canada on September 24, where he will explore benefits and options for green bond issuance in Canada in the next year and will consider the hurdles faced by the climate bond market and its future potential. About Sustainable Prosperity Made up of business, environment, policy and academic leaders Sustainable Prosperity is a national green economy think tank/do tank. We harness leading-edge thinking to advance innovation in policy and markets, in the pursuit of a greener, more competitive Canadian economy.